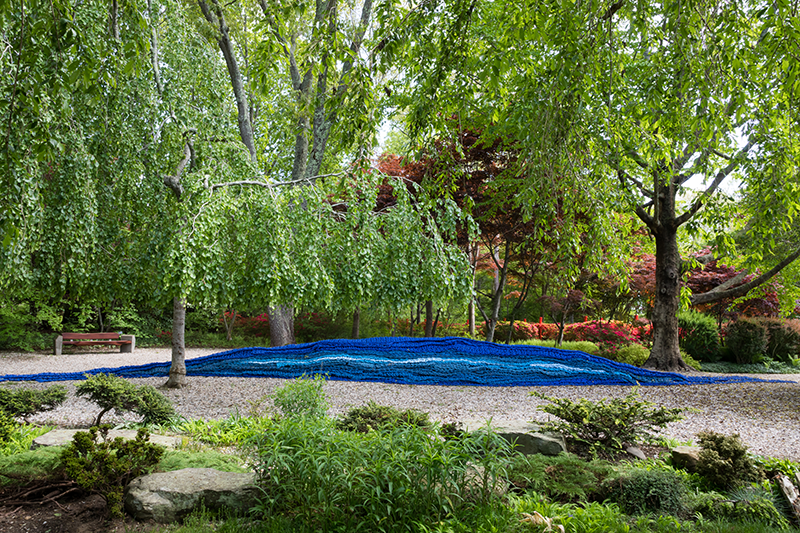 Honey
2018, recycled lobster rope and paint, 50" x 5' x 70'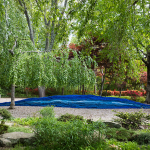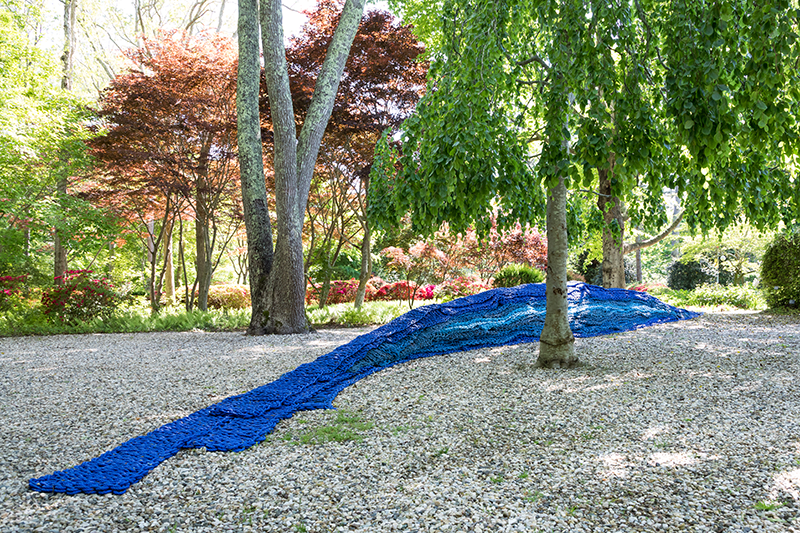 Honey
2018, recycled lobster rope and paint, 50" x 5' x 70'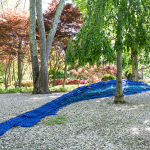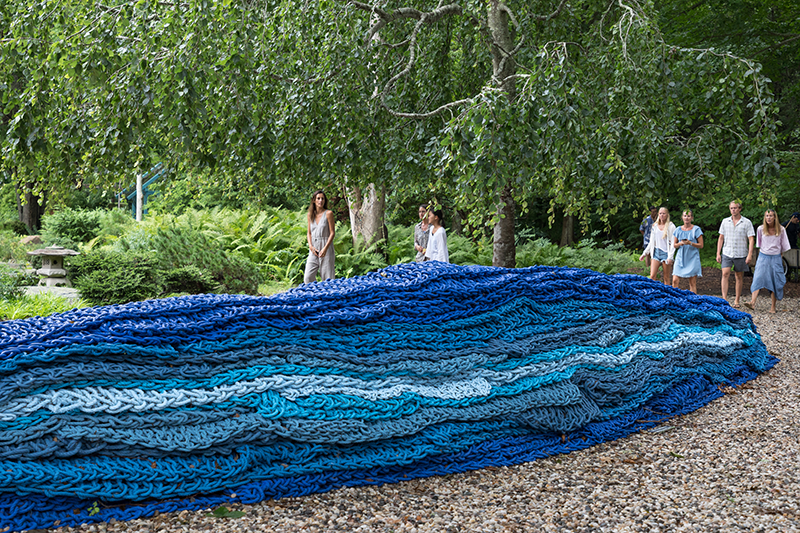 Honey
2018, recycled lobster rope and paint, 50" x 5' x 70'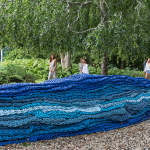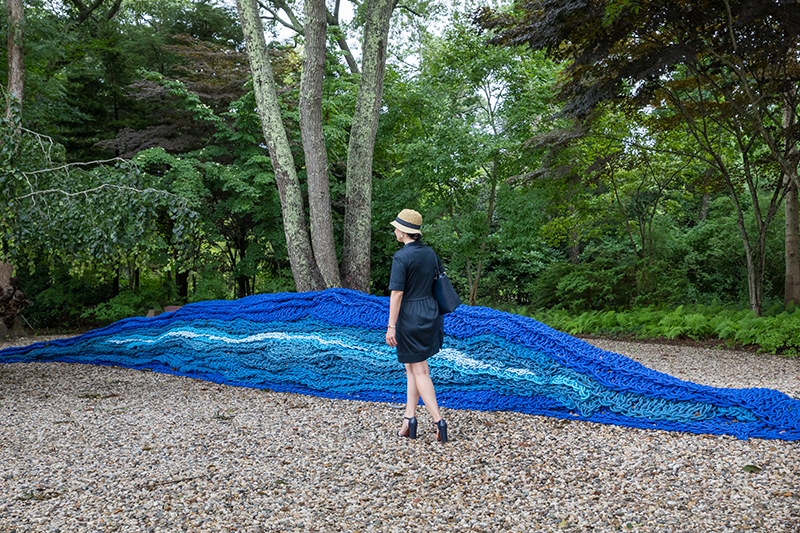 Honey
2018, recycled lobster rope and paint, 50" x 5' x 70'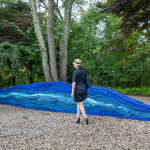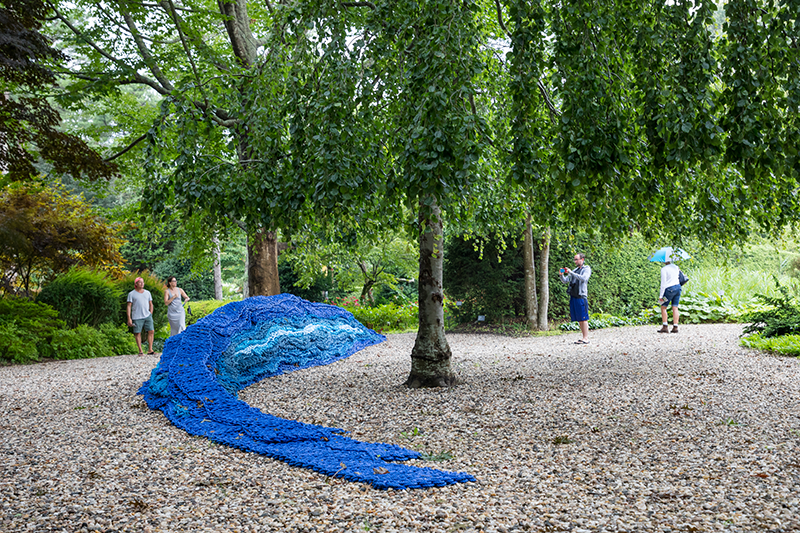 Honey
2018, recycled lobster rope and paint, 50" x 5' x 70'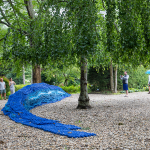 HONEY
LONGHOUSE RESERVE
APRIL 28, 2018 – OCTOBER 2019
__________
East Hampton, NY (June 2018) – Helmut Lang, Alyson Shotz, and Dustin Yellin will have sculptures unveiled at East Hampton's LongHouse Reserve on June 23. Already in situ is new artwork by Gustavo Boevardi, Orly Genger and Judith Shea.
Genger's Honey uses knitting to form monumental sculptures. The medium is repurposed lobster rope that is painted six different luscious shades of blue. The image seen across the pond from the plaza up by the house is as if a wave has come in from Montauk and settled in the garden amongst the trees. Her sculptures have an imposing presence and a fluidity that defies its strength.
LongHouse Reserve exemplifies living with art in all forms. Founded by Jack Lenor Larsen, its collections, gardens, sculpture and programs reflect world cultures and inspire a creative life. LongHouse Reserve is a 16-acre reserve and sculpture garden located in East Hampton, NY, featuring pieces from Buckminster Fuller, Yoko Ono and Willem de Kooning to name a few. Open to members and to the public for a small fee.
– See more at: https://www.longhouse.org/pages/orly-genger